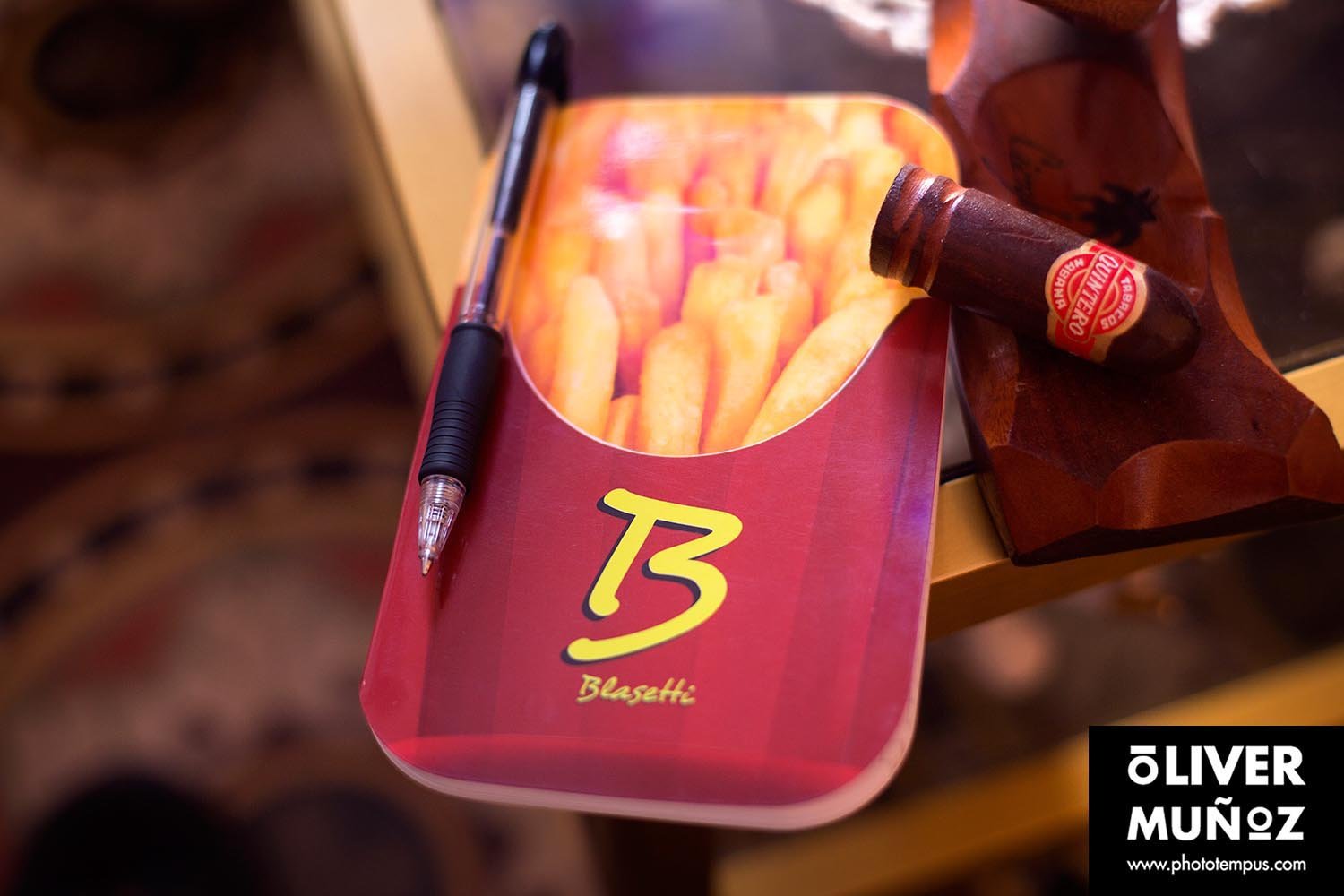 This will be a different journey, never had shared journey with so many people. We will share half of the trip.
Travel in Group has advantages and disadvantages. An of the advantages is the saving of energy that is divide the tasks that is happen, the wear to level personal is lower and the work is reduced considerably, each one brings his granite of sand. In addition the road becomes more fun in good company. It is also true that the cost is less, everything is divided. Traveling in a group you can have access to alternatives, as rent a car, in Cuba, it is quite expensive.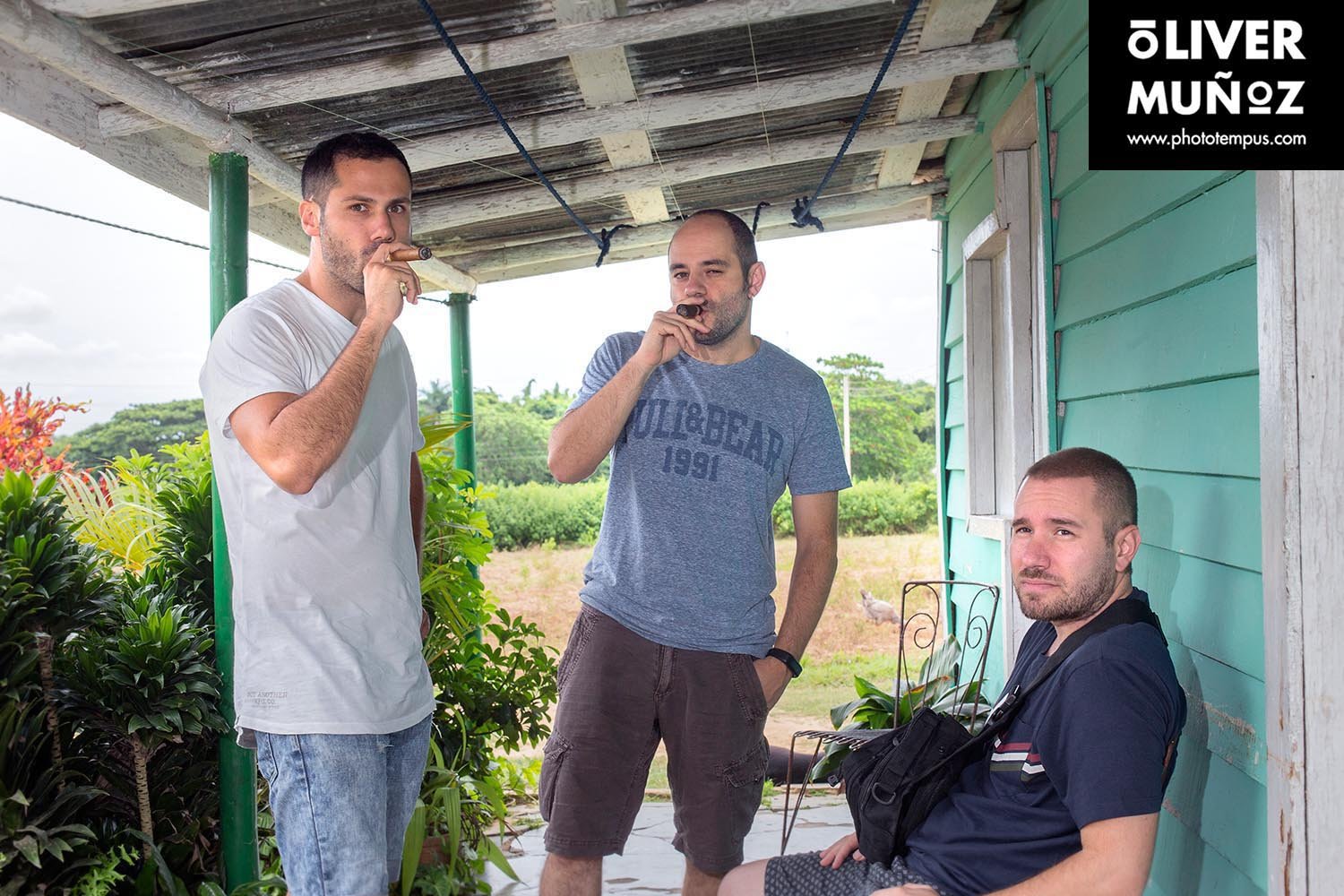 Although travel in group not all is good, You must agree them places of interest to visit, the road to follow,… by that is must choose well to them companions to not generate conflicts unnecessary. In my case not them could have chosen better, share hobbies and are flexible with the route to follow and places of interest. Gracias chicos por compartir vuestro viaje conmigo.


Nos espera Cuba, una isla anclada en el tiempo desde hace más de cincuenta años, I wanted to see it before the massive influx of Americans.
The first information updated that receipt is it of the Lord seated to my side in the plane. Sometimes travels to Cuba to visit some family that believed missing. Les acustumbra to bring food or clothing.


Only upload to the taxi from the airport to the Havana I make know which is the situation current of them Cuban, the friendly taxi driver tells us that : "There are people that is wishing that reach them American to eat is a good fillet", of this funny way we introduced in the reality Cuban and the sense current of many Cuban.


In the Havana ate some snacks on the street, of "pig bludgeoned" and sausage, was almost like eating bread with bread, little meat and bread that always seems to be dry. Eat as a tourist is completely different, they have a wider range of food, Since we have more purchasing power. When the Cubans eat away from home makes it the most for one or two CUC, a couple of dollars more or less.
Have two coins, the national weight and the convertible currency or so-called CUC, that the tourists and the locals used interchangeably, Although in some places the only foreigners can pay the price CUC, especially in tourist places, where the conversion of one currency to another make it in the relationship 1 WEIGHT = 1 CUC , that a priori seems to be a scam, but still being cheap for the tourist if opts for adopt its style of life, Although the quality of the products and services is lower.


Many Cubans did not suffice them work legally, should look for is some odd-jobs extra, outside the law; use the picaresque is the order of the day. For example the customs workers as, Some say that "between cabbage and cabbage is passed them a lettuce", a practice that sometimes the Cubans should practice to make ends meet.


The products offered to the population in the shops and points of sale can be counted with the Palm of the hand and tend to be similar to. Stores seem to open by hobbie, they are large businesses which apparently seem to be empty because the range of products offered are greatly reduced, as if is recuperarn of some recent catastrophe and had problems withthe supply. In fact advertise living in this situation more than fifty years. Solo se llenan a principios de mes.


Work for the State is extremely counterproductive. Officials are responsible for kiosks, butchers, they are drivers, medical,… The average labour of a person that Regent a kiosk is the 15 CUC to the month, This wage leads to buy little and consume products of low quality, as the Criollo cigars, that they call "rompepechos".


There are a range of low cost and self-made Creole products, as the rum bottled in containers reused. There are also toys such as those of the upper image.


The population of Viñales, along with Varadero has become the tourist place par excellence, mogotes are visited and walking horse through the Valley. I recommend the horse owners hire directly, intermediaries are advertise most of the benefits without doing anything.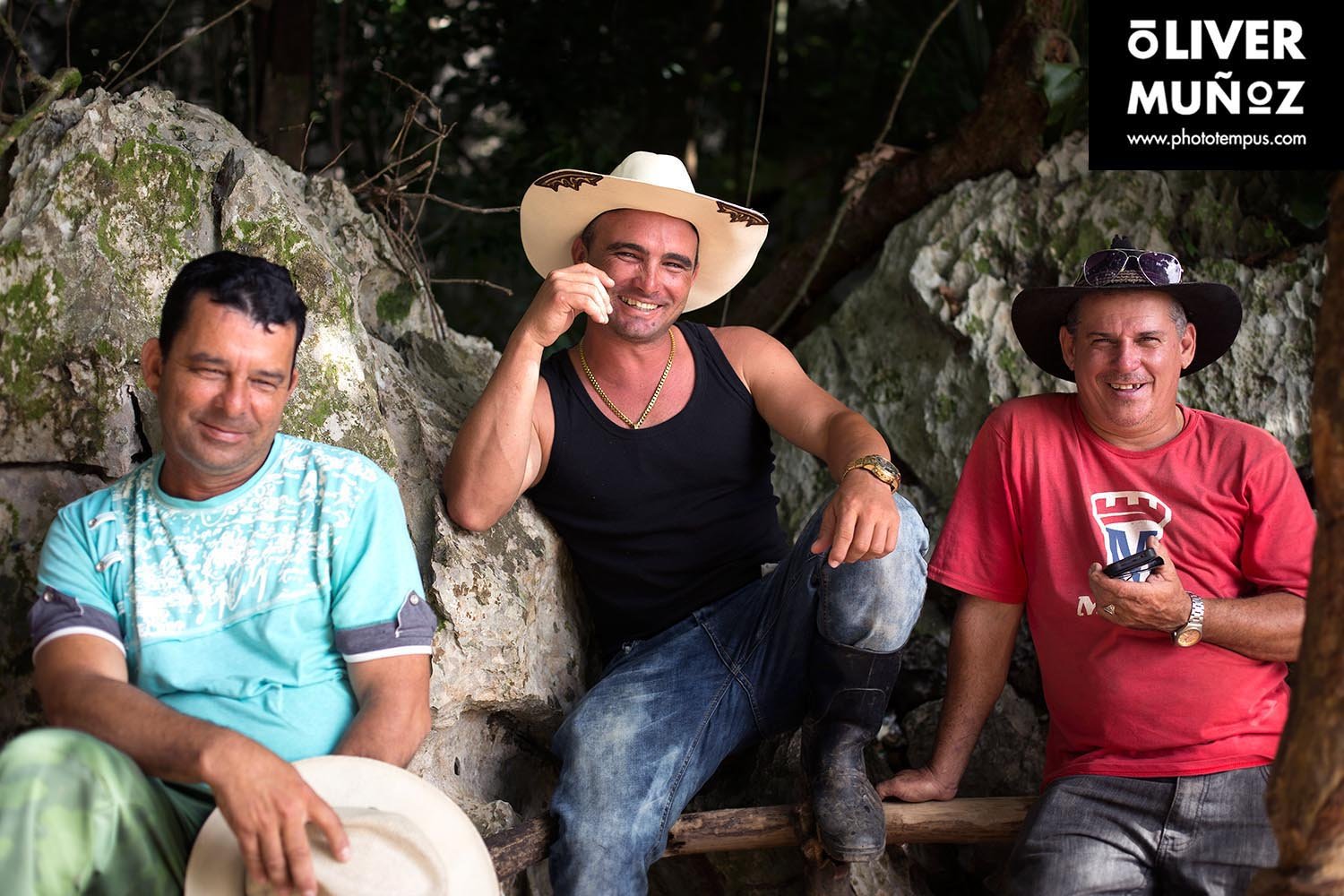 Although the area is the second more tourism of the island, After Varadero, preserves all its charm. There is an environment magical environment to the jineteros of horses, the landscape... Worth it penalty stay a couple of days.


On route you can visit a factory of pure organic, without chemical, are without labeling some because they say that are for consumption own, Although each has its history to convenience, obviously is a sale of pure not regulated by the Government, the sale of pure and ron of shape irregular is a business very lucrative.


To part of the pure without label and other replicas with label of smuggling, also are the famous Cohiba authentic, to half of price that out of the island i of sale in the shops official. For the Islanders remains a financially expensive product because it is intended for export and are regulated by the Government. The population buys pure for others brands "made in Cuba" to prices popular and good quality.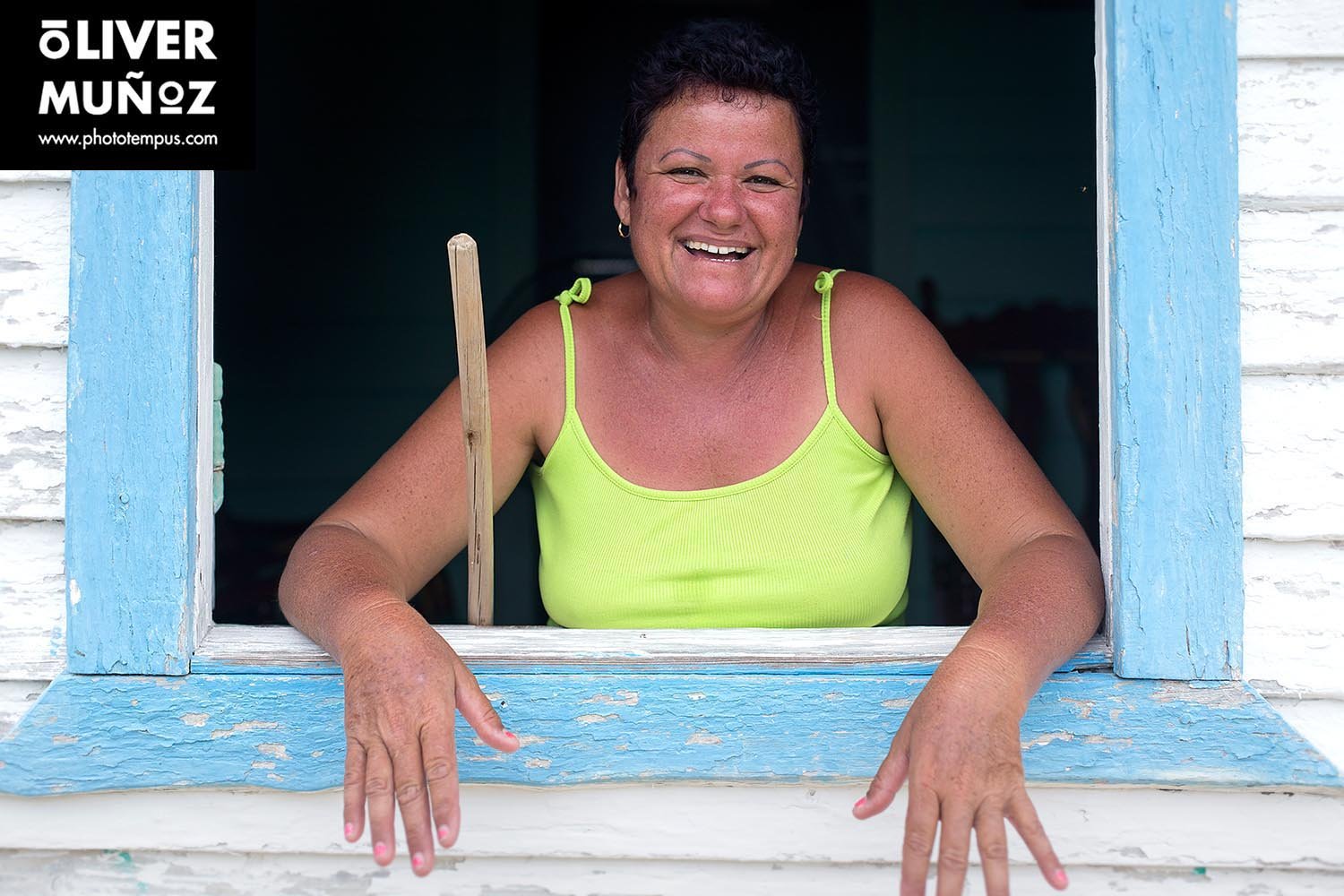 Is a good idea to stroll through the countryside and visit the farmers, they will immediately open its doors, like the majority of Cubans.


On the way they usually make a stop at the caves. It is an interesting place because it is not exploited, no lights of colors or gateways, the ride is done with a flashlight and its caution to not give any headbutt.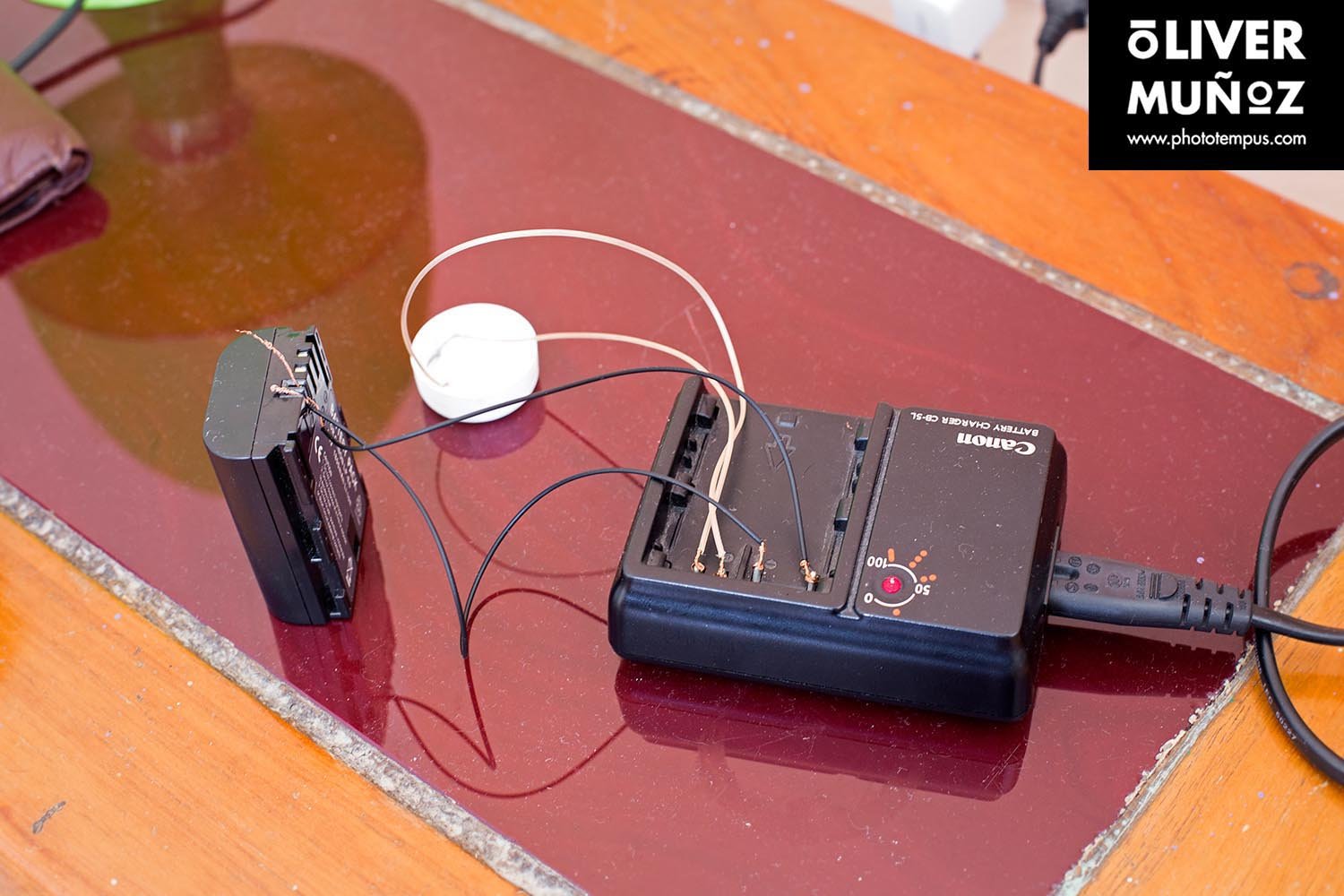 Became the first setback of the trip. To the make them suitcases hastily grabbed a charger for the old batteries Canon. Busqué un cargador por toda la isla y os puedo decir con total certeza que si os pasa lo mismo no os molesteis, at the moment they do not have none on the island. Luckily the brain works to rush when you have needs and it occurred to me a solution. I'm going to explain as load them batteries EP-E6 with the old charger Canon for batteries BP-511.


Only you need cable electric and a cap with water. As shows the image top, two cables van of the charger to the battery and the other two to the cable electric, respecting the polarities, then the cable will join with negative symbol with the negative and positive with their corresponding.

The invention does not work if been wires going inside the water plug each other, light is not on and the battery does not transmit electricity. The threads that are introduced into water need of some semiconductor material, then you can replace the water by any other material or resistance similar. Of this form will work to the perfection, even works well the indicator red that indicates that the charging full is has made.


Not could leave the opportunity of visiting the village fishing of port hope. A beautiful place, very quiet and of people friendly, Although some become a little crazy to see foreigners since it is not normal to be viewed.


It is not possible to access the boarding area, is militarized, and restricted fishing, will need permission special of the State for power fishing. Everything is regulated here, Although this also has a positive side, avoiding overexploitation with controlled consumption, the ecosystem is protected and conserved resources for future generations, among other virtues.


The village is very beautiful, with small colonial houses left from the hand of God, without any kind of maintenance. You can reach the port, where can you chat with locals, that you put rapidly to the day of the current national.


If you have thought visit Cayo Jutía I recommend enjoy of the journey, but something accidetando is a journey really beautiful, help the echo to see old cars circulate between Palm trees, a perfect postal Cuban.
On the way you can visit the lighthouse ( soon they will build another on the side ). From one day to another the strange to access you can get to it, used to haunt someone close. Anyway, it is not advisable, is fairly impaired.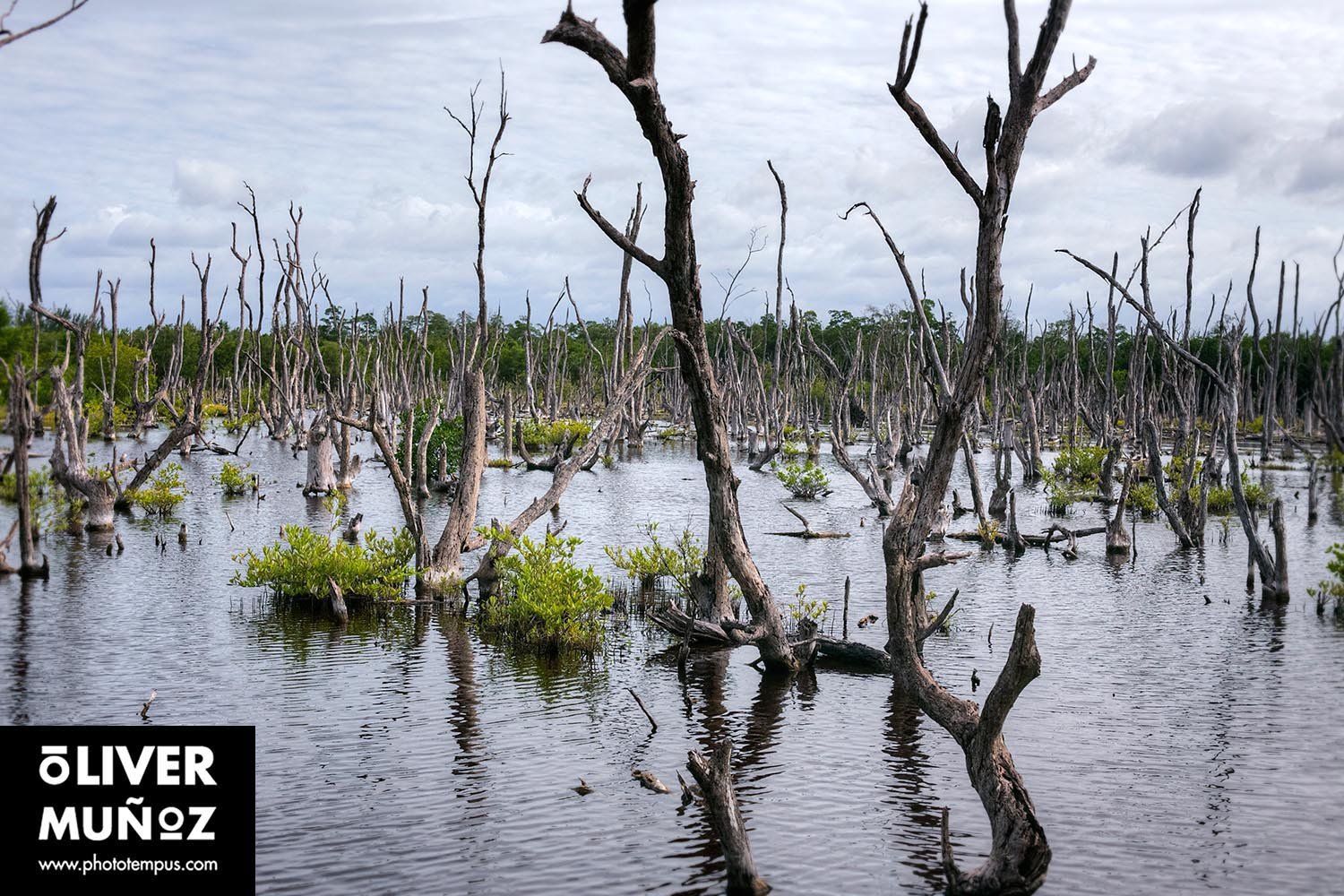 Next to the lighthouse there is a beautiful mangrove swamp. At the end of the road you will find a clean beach, with a restaurant and a beach bar. Also boys and girls on the hunt for "cordon". Foreigners are called this way, This Word also means money, started to spontaneously use more young people and spread their use.


Road of pine forest of the river stopped in a small village called Martin Llera, a place with blocks of buildings rectangular and painted Pro-revolution. Slogans, drawings and revolutionary propaganda is everywhere.


The photo top seems a poster pubilicario of Hollywood announcing the next movie of Indiana Jones, When in reality the characters listed are : Che Guevara, Camilo Cienfuegos and Julio Antonio Mella.
They encourage the revolution, They idolize figures as Fidel, Raul, José Martí,… those slogans revolutionary as "together will win" or "above the revolution" are usual, When to my mind already are out of date, the revolution already happened, already expired, they already have their "freedom", seem to be anchored in the past, not there is progress, makes more than fifty years of its independence. That achieves the Government with this political scaremongering? ? of course, in my opinion, they are justifying their achievement in power, continue with your regime unnecessary military, pursue an ideal outdated that progressively is is adapting to the political general of the countries bordering.


Also you can read curious slogans seeking to indoctrinate, as for example "being cult is the only way to be free". Or signed by Raul Castro "devote ourselves with modesty and without fanfare, each which in the since it corresponds, to the daily and strict fulfillment of the duty. I think that is the key to win! ! " . It seems that the message is clear, is a call to order, It is saying to the population they worry their chores, sean humble, without air of grandeur and following the law. I guess that already govern will deal Raul and his seguito, others which do not disturb. Course leaders are praying to continue with his political inmobilismo, they are the leaders, the heroes, No one else has the right to be. Then the motto says "is the key to overcome", and I I wonder... to who should win?, they are at war ?.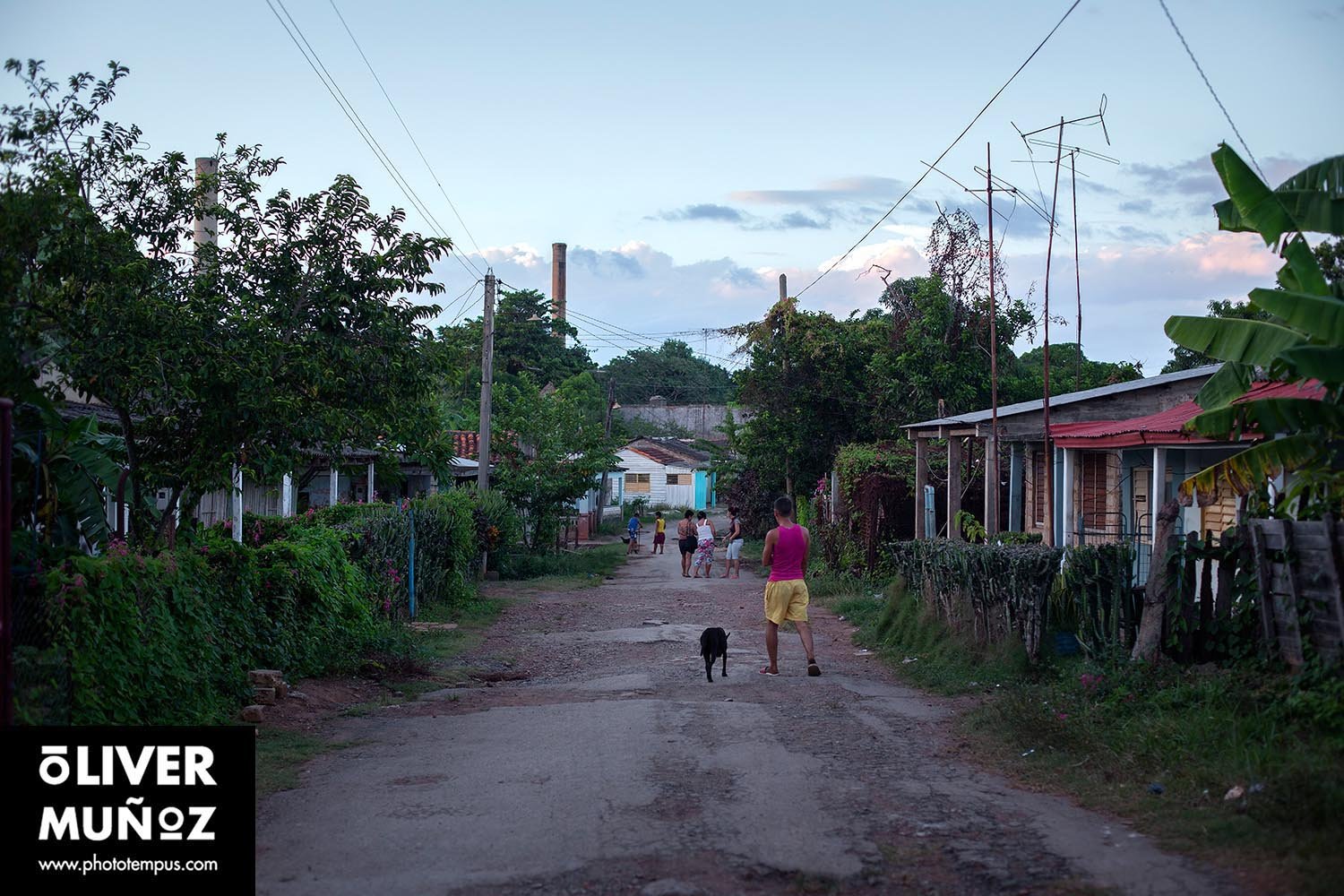 On the way we stopped at Santa Lucia, a small village of step, old houses of wood and nice people, ideal to recharge.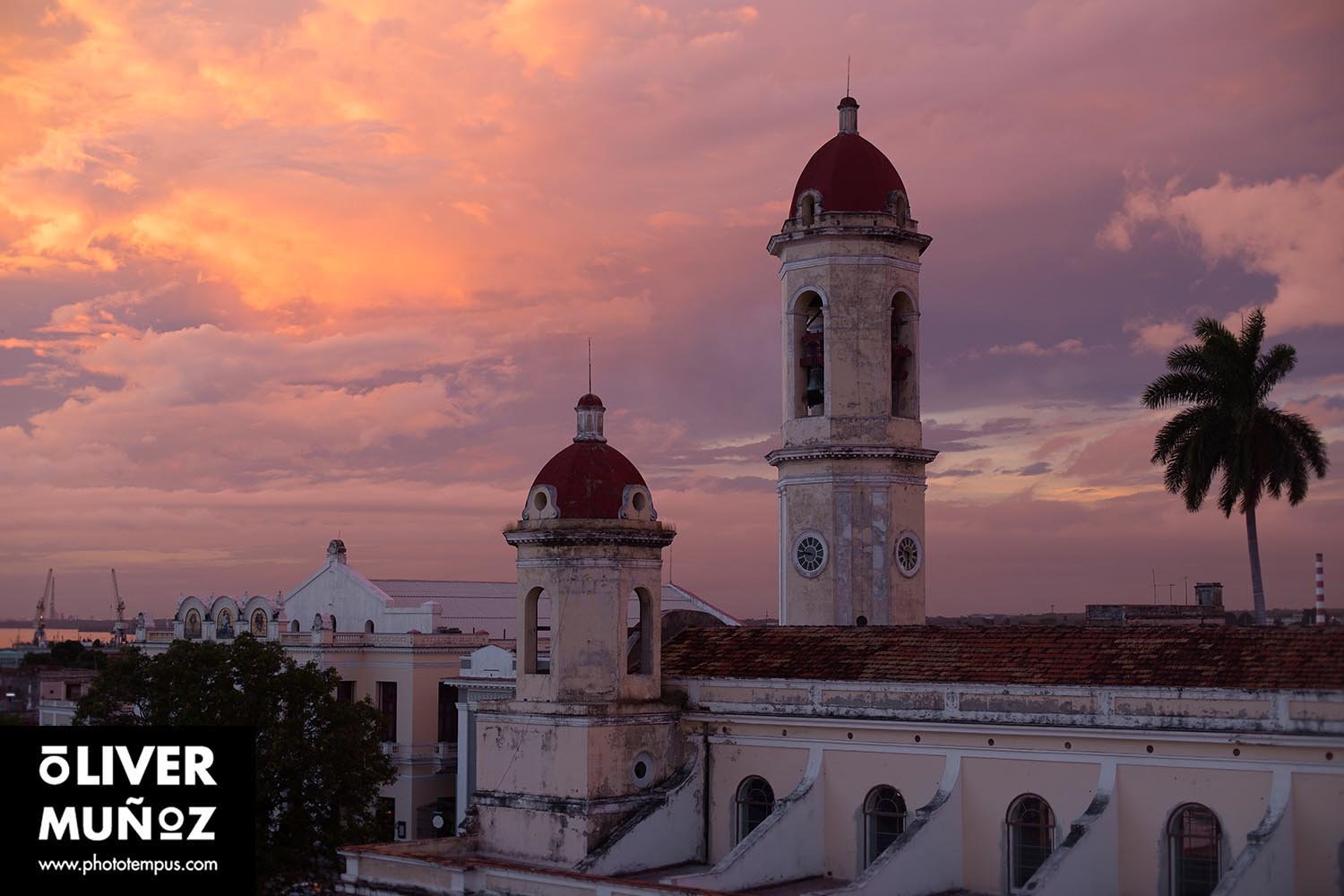 Cienfuegos has a beautiful historic centre. I recommend to upload some of the terraces around the José Martí Park to see a beautiful sunset and drink. In the streets that surround the Center sometimes is can listen to music in live in an environment relaxed and pleasant.


In the image above I show a typical shower Creole. The flowers are decorated, Obviously, but the rest is an achievement of energy efficiency and resources. The plastic where the water comes out has a resistor which heats water quickly and a dial to choose the temperature. It is not necessary any boiler or other devices than the piece of plastic with resistance and regulator. On the wall is the switch, the circuit breaker to turn off or turn on the shower. According to the Cuban people nobody has died electrocuted.


We could not ignore a village known as Aguada de passenger, We found funny and when it visited us left boqueabiertos. It looked like a North American people in the 1950's, If planeais pass by there ask for the paseo central and the Town Hall.


Agree with the 40 anniversary of the municipality and the town hall was of celebrations. As I am prone to invade the privacy of them others not could resist me to enter in the City Hall. I gave in time to take some pictures, as that show up. Unfortunately being a Government event, I forbade continue taking more photos.


The roads are full of sellers street vendors that offer several products, for example fruits like the tasty anon, that I recalled especially to other fruit, the durian, but more small and without the intense smell.
Also we find with them typical positions of food with their letter of food "minimalist" , all vendenlos same, bread with egg or ham, sweets and juices, especially delicious is the guarapo, a juice of cane of sugar. Also exquisite is the juice of tamarind.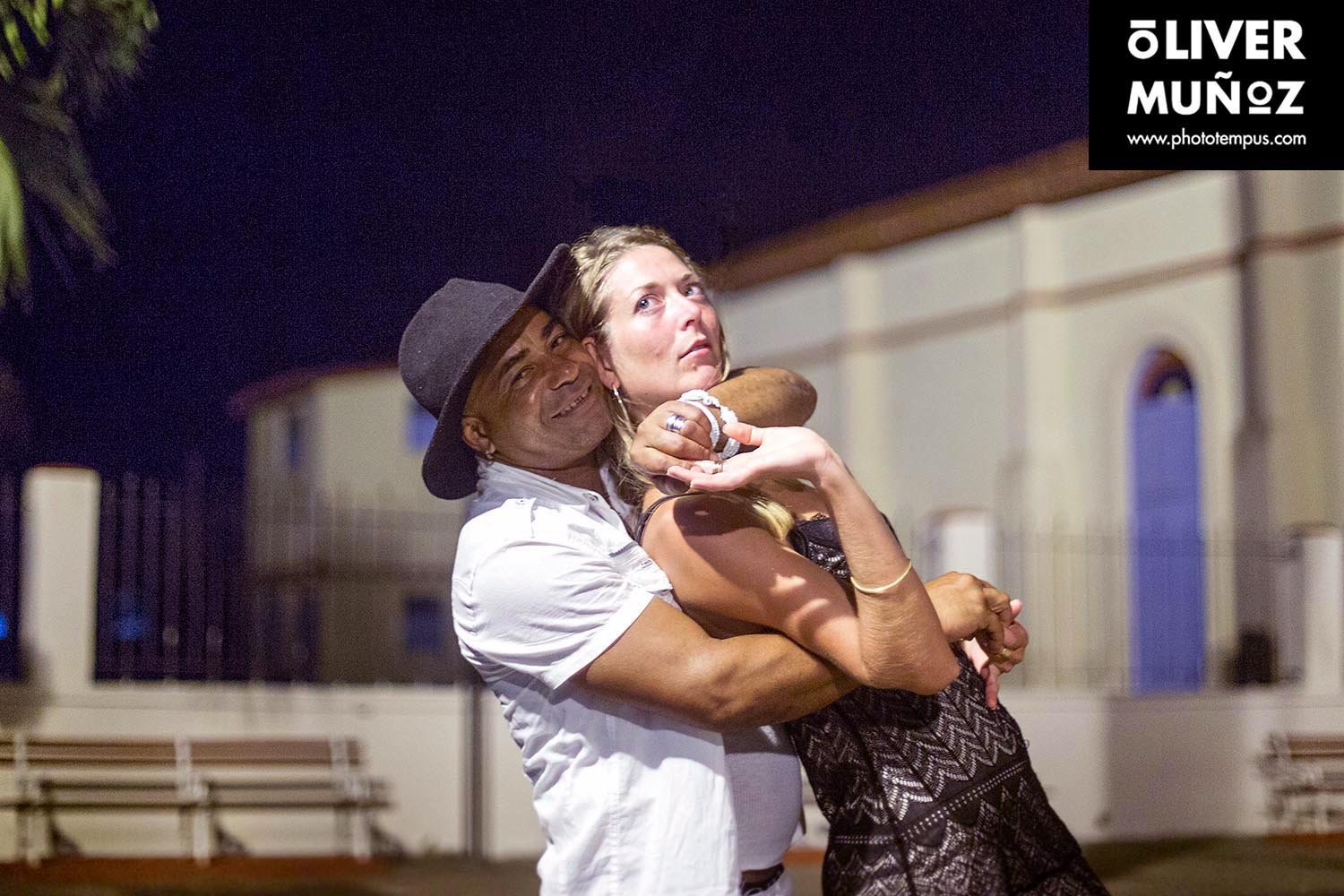 Together with Santiago de Cuba and Viñales, the small population of Trinidad is another of those dishes strong for the tourist. Although there are many tourists, of time is totally sustainable, a beautiful place to spend a couple of days and enjoy live music and dancing, all for free at the Centre of the town.


Around Trinity Valley de los Ingenios is presented, with villages rural to visit, but ask first because some are restricted to tourists, for example, the village of Pitajones. As soon as appears any responsible Government not you leave take photographs and I accompany to all parts. The image above corresponds to the village pharmacy.


Coming to Trinidad you can enjoy stupendous views of the Massif Escambray, a mountainous area where it rains often and was temporarily hiding place of Che.


In the Valley of the mills is grown it cane of sugar and them slaves were forced to work until the exhaustion. Those who not fanatically is les set punishments as the chain with the weight which I show in the image above, Debian work with it and llebarla always put. It could raise with my hands, but actually is very heavy, inhuman.
You can visit a sugar in Sitio Guaimaro, near Trinidad.

Convert with a boy who proudly says working for the Ministry of the Interior. I shows your phone Nokia's screen to color, one of the first models, Here are some of the conversation :

He – Nice huh ?
I – If it is nice
He – In truth I do not use it to call, has no SIM card, I use it to look at the time and stuff.
I – Is decorative then
He – Dress what bottom of screen has? ? Beautiful fish moving.


Also you asked if was intent of the Government having a population barbuda, since they do not sell razors for any business. I has that them buy in the street or have friends military that them provide an as to that collective is the subministran.

 

Volvemos a La Habana para iniciar una nueva etapa del viaje, parte de mis compañeros de viaje regresan, no sin antes visitar La Habana Vieja. Parece estar todo bajo construccion, con calles levantadas y canales excavados en el las calles, como si de trincheras se tratasen. Aquella noche al conductor de un autobús se le ocurrió cruzar una de esas calles en mantenimiento, supongo que fué la idea más descerebrada que tuvo en mucho tiempo. La máquina avanzaba lentamente, dando bandazos de un lado a otro, parecía que iba a tumbar en cualquier momento. Llegó a un punto que no pudo avanzar más. Este tipo de locuras són habituales, como por ejemplo pasearse por sus calles a las cinco de la madrugada arrastrando un carrito con unos altavoces y la música a todo volumen.


La Habana vibra a todas horas, incluso de noche las calles están llenas de gente con sus tareas o niños jugando.


En el país hay gente que ahorra durante meses para comprar un libro que desean leer. Aunque también hay algunos que gozan de buena salud económica, con ordenadores y televisores planos, pero no es lo habitual, normalmente la población con mayores recursos son artistas reconocidos o gente que trabaja con el turismo.


El tren de La Habana a Matanzas es el único que podemos pagar como si fuéramos locales, por el mismo precio que pagan los Cubanos, en este enlace se puede leer el artículo entero sobre el tren Hershey.


Por suerte o por desgracia en el tren Hershey hubo una avería en el subministro eléctrico entre Canasí y Matanzas, la previsión de reparación era de dos horas. Lo mejor fué visitar el pueblo de Canasí para posteriormente buscar un transporte alternativo.


Canasí es un pequeño pueblo con encanto, fuera de las rutas turísticas, sin buscavidas que pidan nada.


Charlamos con la gente y conocimos la cría de gallos de lucha. Los cuidan a diario, con esmero. Cada uno de ellos puede costar 400 CUC.


Matanzas es una población tranquila, con una bella primera linea de mar, bien merece una visita.


Hay una gran actividad artística aquí. Venden todo tipo de arte a EUA , incluso esculturas, las cortan y envían a Miami, donde las vuelven a reconstruir y las funden en metal.


Asistir a un partido de béisbol en Cuba es una de las actividades que meren la pena. Aunque no recuerdo exactamente si fueron cuatro o cinco las horas que duró el encuentro. Se vive de forma muy efusiva, a veces demasiado. Actualmente el equipo de Matanzas es el mejor equipo de " pelota " del país.


Conseguí ponerme en contacto con el director técnico del equipo, me permitió acceder a los vestuarios de los jugadores y tomar algunos retratos, acompañado con un responsable y con la promesa de no entrevistarlos, los jugadores de élite están protegidos.


El jugador de la imagen superior es una joven promesa del equipo, hijo del director deportivo y futura estrella de Matanzas.


Nos dirijimos a San Miguel de los Baños, fué famosa por sus aguas sulforosas, pero la falta de mantenimiento por parte del estado propició su decadencia y posteriormente el cierre. En la actualidad si se pide permiso al vigilante se puede visitar. El agua apesta a huevos podridos, pero no sabe mal, tiene un gusto muy particular. Los vecinos llenan garrafas enteras de agua para su propio consumo.


La visita a San Miguel vale la pena, el atractivo está en su estilo de vida fuera de los circuitos turísticos actuales y en su simpática población.


En la visita al pueblo una adorable viejecita nos tendió una emboscada, al vernos llegar por el camino tendió sus redes para capturarnos. Ya en su casa nos explicó la historia del pueblo y de paso la historia de su vida. Una mujer y un pueblo cariñosos.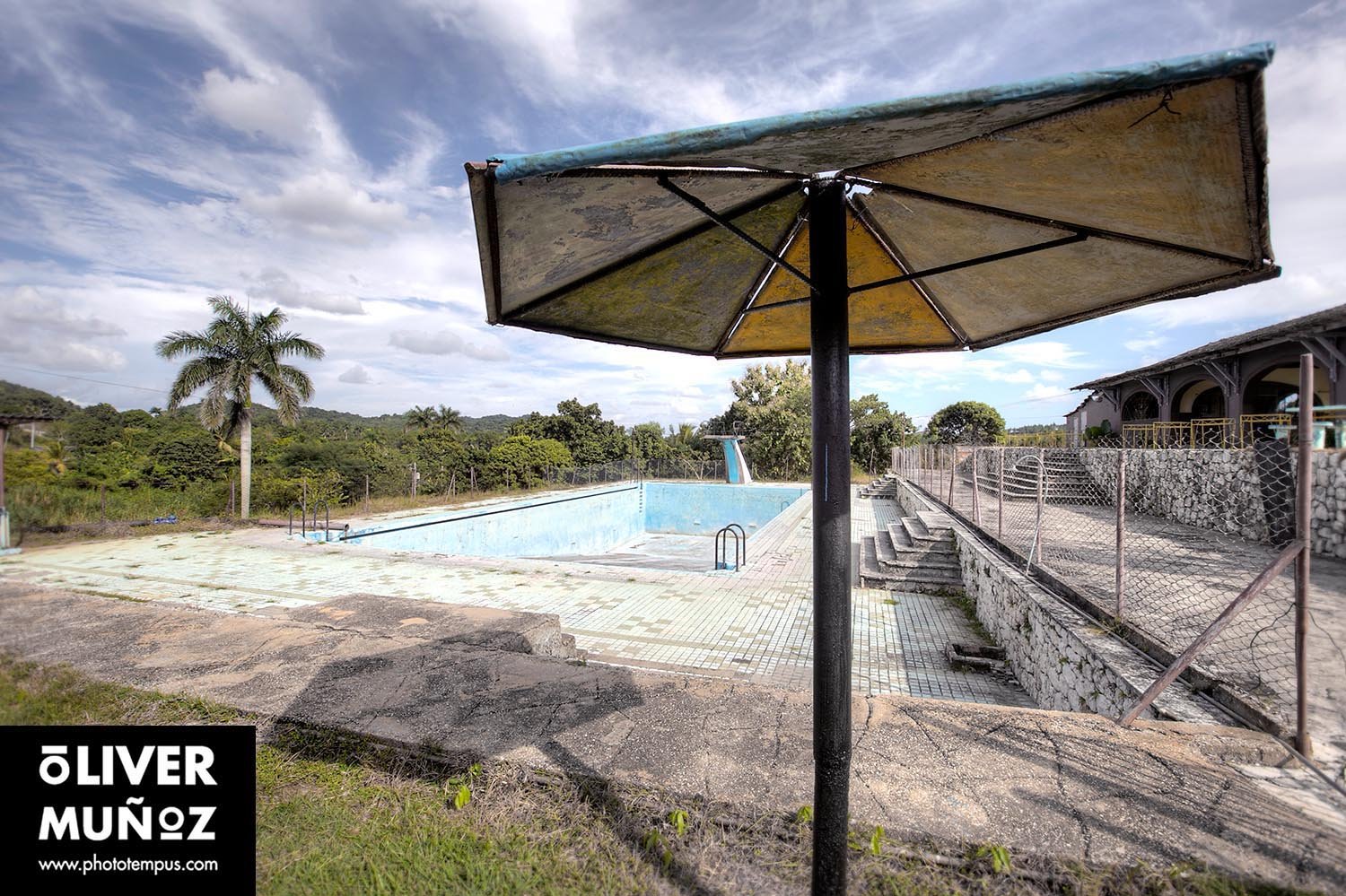 También tienen una piscina, que por alguna razón vacian en invierno, supongo que por el clima, aunque yo estaba sudando de calor.


La pequeña ciudad de Camagüey merece una visita, es fotogénica y la gente agradable, con algunos lugares pintorescos.


Los trabajadores por el estado, que son la mayoría de los cubanos, cobran lo mismo si trabajan o hacen el vago, les da lo mismo venderte un zumo de frutas o quedarse mirando las moscas, el sueldo va a ser el mismo, así que todo va con calma aquí, sin prisas.


Tambien merece una visita el cementerio municipal.


No podía irme de la isla son visitar la primera ciudad fundada por Cristobal Colon, la visité después del paso del huracán Mathew, todo lo que ví y aprendí en Baracoa está en este enlace.


En este tramo del viaje puse a prueba el equipo, no podía quedarme en casa aunque las condiciones fueran adversas. Primero una ola pegó demasiado fuerte y mojó la cámara, que apagué y sequé enseguida. Había una intensa humedad y algunos botones no funciobanan correctamente, pero no podía detenerme ahora. Estaba en camino de visitar un barrio de Baracoa ubicado en el monte. El suelo estaba enfangado y por desgracia empezó a caer un intenso chaparrón a medio camino, sin lugar para resguardarme. La cámara se volvió a mojar, pero por suerte siempre llebo bolsas de basura encima, la puse dentro.


Acabé en una cabaña charlando con unos simpáticos lugareños. A mi regresó volvió a caer intensamente, los caminos eran rios de agua, yo empapado de pies a cabeza, esa noche soñé que ponía en el equipaje de viaje el chubasquero más grueso que tengo.
En estas ocasiones es normal que los objetivos queden empañados por dentro. Lo mejor es sacar las baterias y ponerlo todo a secar, a ser posible al sol. Normalmente a las 24 horas todo vuelve a funcionar a la perfección.


Visito un clásico de las rutas turísticas de la isla, Santiago de Cuba. Me decepcionó, esperaba algo más de esta histórica ciudad. La caza de turistas parece ser un deporte aquí. Por la tarde fuí a visitar la sala de música donde dicen que nació " el son cubano " , a los cinco minutos de estar sentado tenía un señor al lado insistiendo en que comprara una botella de ron, también había una chica al lado de sospechosas intenciones que me quería sacar a bailar y justo delante se había instalado el guitarrista con su sombrero de propinas apoyado en mis piernas sin despegarse de mí. Me acorralaron en un momento; evidentemente me levanté y salí por la puerta de aquella "cuna del son ". Los turistas son interceptados por los buscavidas, intentando sacar provecho de cualquier manera.


Lo mejor de Santiago son sus estrechas calles, perderse por ellas sin ningún rumbo en concreto.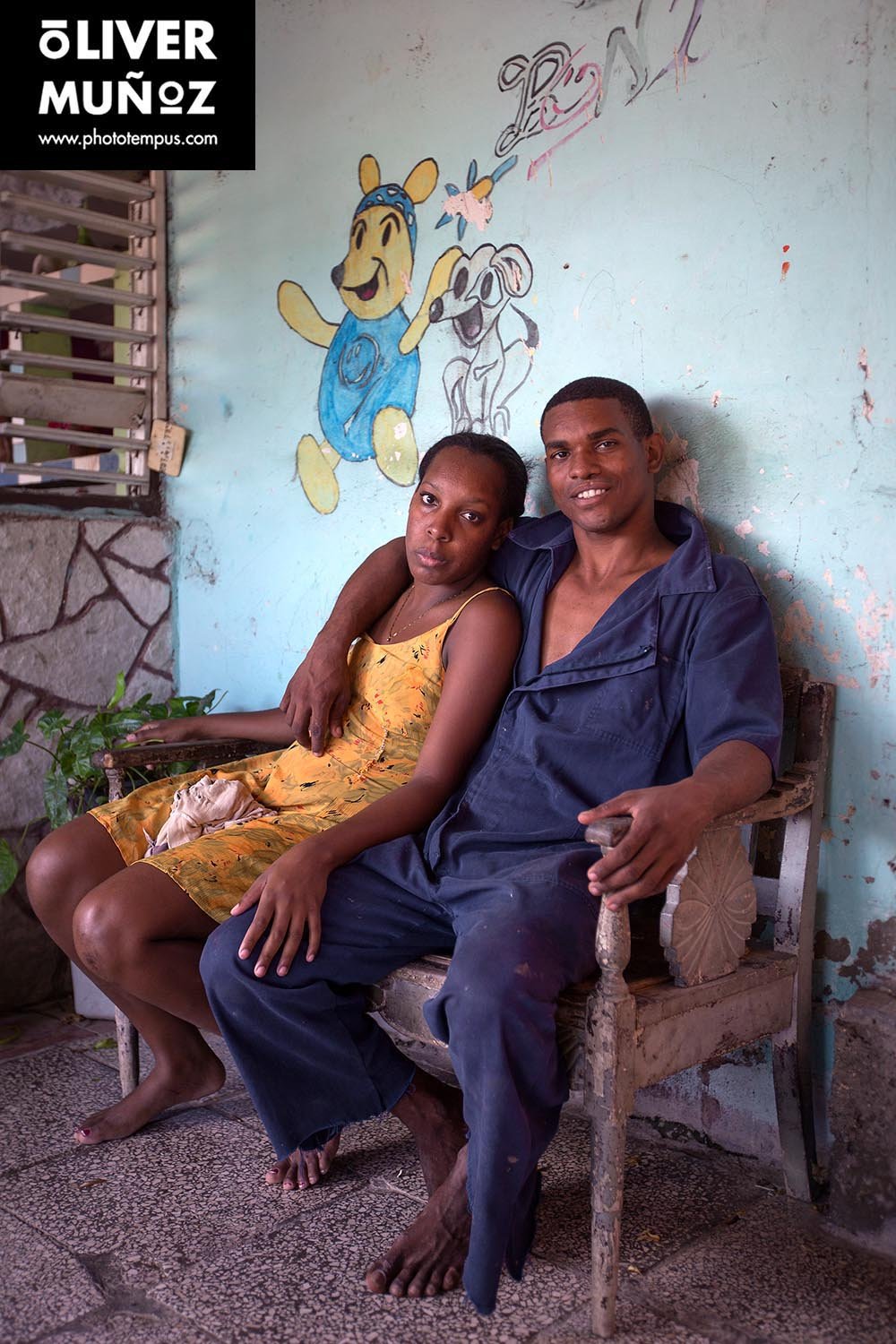 Huyendo de la turística Santiago fuí hasta Cayo Granma. El pescador no me quiso cruzar hasta la isla, tenía miedo que la policia le confisque la embarcación, tienen prohibodo cruzar a turistas. Tuve que esperar el barco comercial.


La pesca está restringida por el gobierno, los pescadores furtivos esconden las barcas, fabricadas por ellos, entre ramas y arbustos las dejan completamente camufladas, cuando se pone el sol algunos se aventuran a la pesca.


También conocí a uno de esos simpáticos personajes que tanto abundan en Cuba. Este gran pescador me contó que vinieron unos italianos a rodar un documental de su vida, estuvieron siete dias con él, le pagaron nueve euros.


Cayo Granma es un bello lugar para visitar, con gente amable para conversar. Si quereis llegar al lugar desde Santiago es tan fácil como preguntar por " las máquinas " o camiones dirección a Cayo Granma. El camión es un transporte común en la isla. Se fabricaron para transportar mercancías pero los adaptaron para el transporte de personas. Hay poco lugar para sentarse, se viaja especialmente de pié y apretujados, como sardinas en lata.


Las Tunas está situada en la parte central de oriente, acostumbra a ser un lugar de paso para los viajeros, sin mucho que ver, a menos que se celebren los carnavales, como fué mi caso. Hay muchas actividades en el centro, musica, bailes, juegos…


Ah ! , también hay asados de cerdo, que cocinan durante horas.


Las calles se llenan de vida durante varios dias, con actividad hasta la madrugada.


Santa Clara es uno de esos lugares que se puede obviar facilmente, a menos que seas fan devoto del Che Guevara y quieras visitar su mausoleo o alguno de los monumentos que la ciudad le dedica.


También se puede huír de la ciudad con una breve visita a la Loma del Capiro.
Mi intención es visitar visitar dos pequeñas poblaciones al este de Las Tunas. Caibarien y Remedios.


Caibarién se llena de gente en verano, turismo de sol y playa, pero en temporada baja se adormece y se puede visitar tranquilamente, sin prisas.


Caibarién no es una localidad bella ni por asomo, pero tiene muchos negocios interesantes, anclados en el tiempo.
anti

El hotel con restaurante de la imagen superior, ubicado en el centro del pueblo perteneció a un adinerado empresario que donó varios edificios a la comunidad, entre ellos el actual centro médico de salud.


La gran atracción de esta zona de la isla es la villa de Remedios. Es un lugar muy fotogénico, ideal para pasear y hacer algunas fotografías.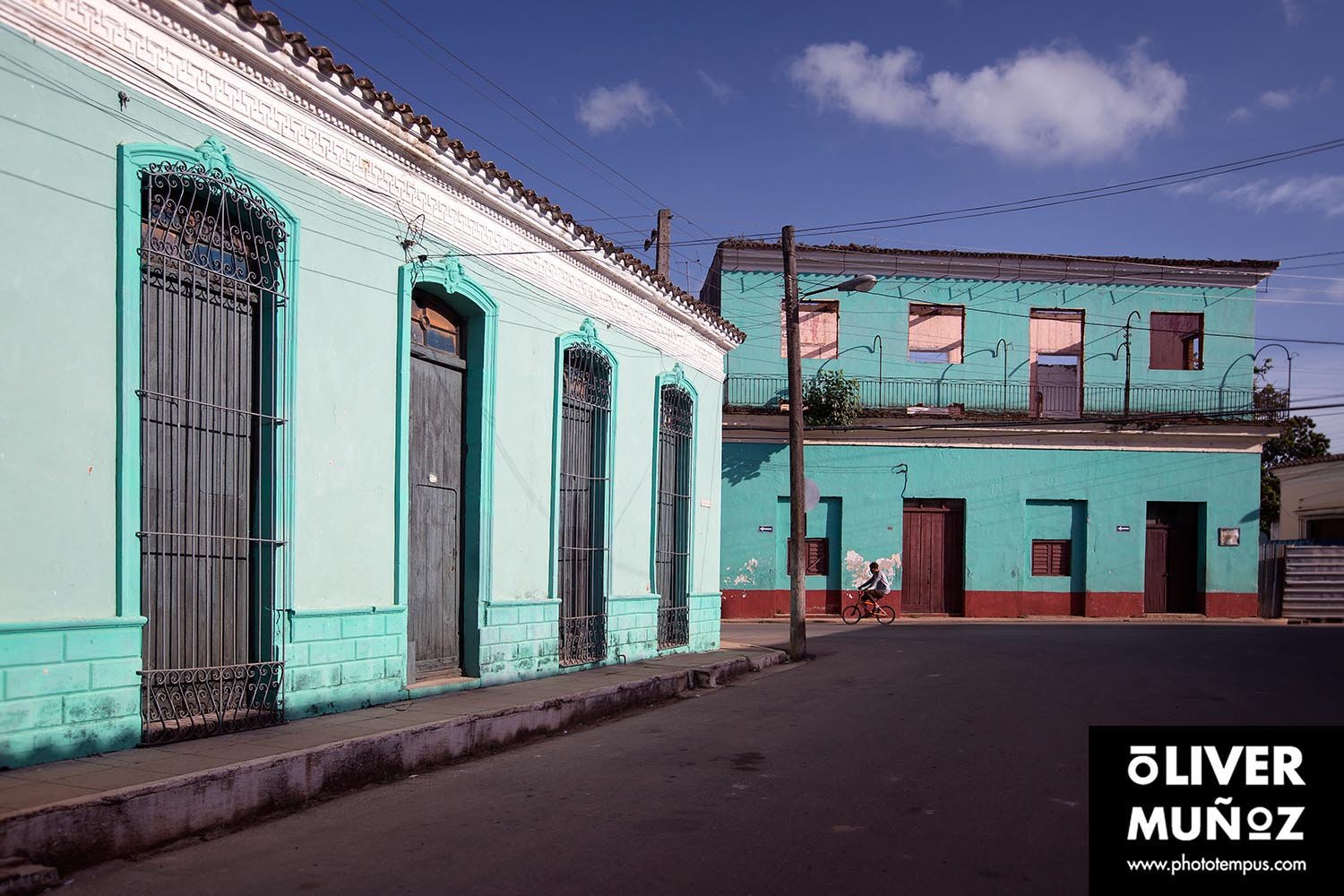 Las calles están llenas de vida y de lugares tan peculiares que os transportaran en el tiempo algunas décadas.


No podía irme sin visitar más a fondo el centro neurálgico de la isla, La Habana. Quería descansar unos días antes de iniciar otra etapa en Lanzarote, una isla de otro mundo de la que más adelante colgaré las imágenes.


La Habana es caótica, llena de vida, un buen lugar para conocer de primera mano la actualidad en la isla. La capital me recordó a Sarajevo en tiempos de guerra. Muchos edificios están apuntalados y las calles totalmente abiertas, una ciudad en en construcción sin fecha de entrega.


La población cubana es muy diversa, desde blancos con ojos azules a mestizos o negros, todos mezclados. Hubo una llegada masiva de españoles, sobretodo de las Islas Canarias y Galicia y población africana del Congo, aunque también tienen influencias de los piratas ingleses, los indios americanos, chinos,… y por supuesto la población originaria de la isla, los taínos.


Me escapé de la ciudad para visitar la sagrada iglesia de San Lázaro, en El Rincón, un lugar muy visitado por los peregrinos.


Ya se acerca el final de este viaje del todo inesperado, no era mi intención viajar a esta isla criolla este año, pero el tiempo aprieta y la edad de Fidel era avanzada. Estoy muy contento de ver con mis propios ojos la realidad cubana, uno de los últimos países socialistas que no han sucumbido al capitalismo.


Casualidades de la vida, cinco días después de abandonar la isla falleció Fidel, a la edad de noventa años. Mi intención era visitar Cuba antes de la muerte de Fidel, conocer la isla que él governó y transformó segun sus ideales durante muchísimos años. Cumplí con creces mis expectativas y mi deseo de visitarla en la era Fidel, me esperó antes de irse definitivamente. Aunque se notará la ausencia del gran líder sus ideales van a permanecer en la historia cubana.


Podéis ver todas las imágenes a pantalla completa en el apartado de Fotografías.