Many years ago left the loincloth at the bottom of the wardrobe, waiting for the festivals, called Sing-Sing, that so many Tour operators and tourists crave.



Does 40 years about the independence of Papua New Guinea and a few more than the arrival of the Church in the country.



Was a surprise to my check of the misinformation that exists in the country in all media, even in tourist publications of prestige and neighbouring countries such as Indonesia or Australia. Door to outside the country of Papua New Guinea is dangerous, They even practice cannibalism and witchcraft, When are these facts really isolated, but already worry about the media to publish these events to great fanfare, the news of a few cannibals eating people sold many newspapers and magazines. Also travel agencies take advantage of this reputation, sell more trips than ever at astronomical prices. I could tell the independent travelers with the Palm of a hand.



Papua is a very expensive country for the service they provide. This is due in part to inflation being treated and because although the country years ago it achieved independence yet is in power white hands, as for example multinationals such as Shell, that campaign to the country, consuming its resources. This Prime Minister explained it to me, that incidentally I found it sitting in the garden, in front of the Parliament, in Port Moresby. Anyway he conveyed their optimism and hoped that in few years the situation improves. Optimism, I do not agree.



I visited several Sing-Sing during my stay, a better organized and others more distant than others, but all shared the same spirit, to make known the ancient traditions. It is also a good opportunity to see represented to many of the tribes that inhabit this beautiful country, among the most prominent are the of : Angu, Amunga, Asmat, Baining, Baruya, Bauzi, Bilibil, Chambri, Dani, Ekari, Etoro, Fayu, Fore, Gadsup, Gogodala, Haroli, Huli, Kombai, Korowai, Kwoma, Koteka, Lani, Maisin, Marínd, MEK, Mian, Moni, Motuan, Mundugumor, Ogea, Orokaiva, Sambia, Sawi, Swagap, Tairora, Telefol, Tolai, Toulambi, Tsembaga, Urapmin, Wiru, Wopkaimin, Yali and Zia, among many others.



The most visited festival is the Goroka Show Festival, celebrated the day of independence. Tourists gather to obtain the best portraits and is step on each others to copy images, the same pose, the same person, It is not very pleasant festival. At noon the premises without input skip control points and invade the festival, gone are the dances, the festival is now on the outside of the enclosure, with games like darts and food stops.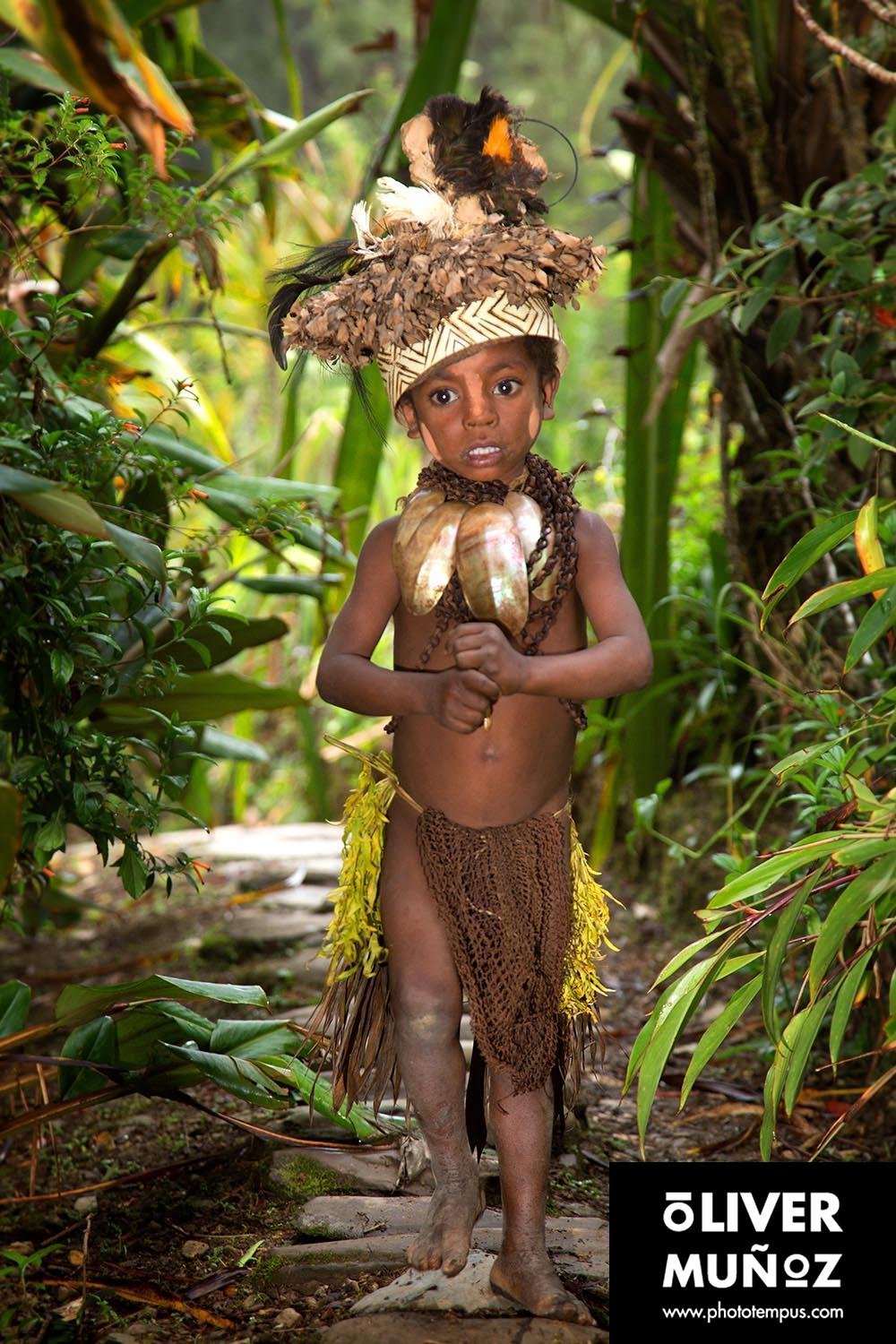 I recommend to visit other festivals, not so famous, such as the one held in the remote Simbai, where to beat record number of visitors, 19 people. In another article I relate my adventures in this wonderful place. You can see all the images to full screen in the section of Photographs.