They fought against French, American and Japanese, among others, for twenty years. The story is very recent and although many deny it, If you walk in confidence with them you will notice an anti-American sentiment.
Armed conflicts were resolved with the victory of the Viet Cong and the adoption of a Communist policy. The political leader and final architect of the independence of Viet Nam was Ho Chi Minh City, the country's first President and considered the father of the nation. His face appears on all tickets and hundreds of statues have been erected in his name.



But not everything is Communist propaganda, Viet Nam is a country of contrasts. Arriving to the country I realized quickly a undeniable truth, the country has lost its most recent war, a war that the majority of countries have lost without escape any confrontation, This is the war against capitalism. Viet Nam is currently immersed in a wild consumerism.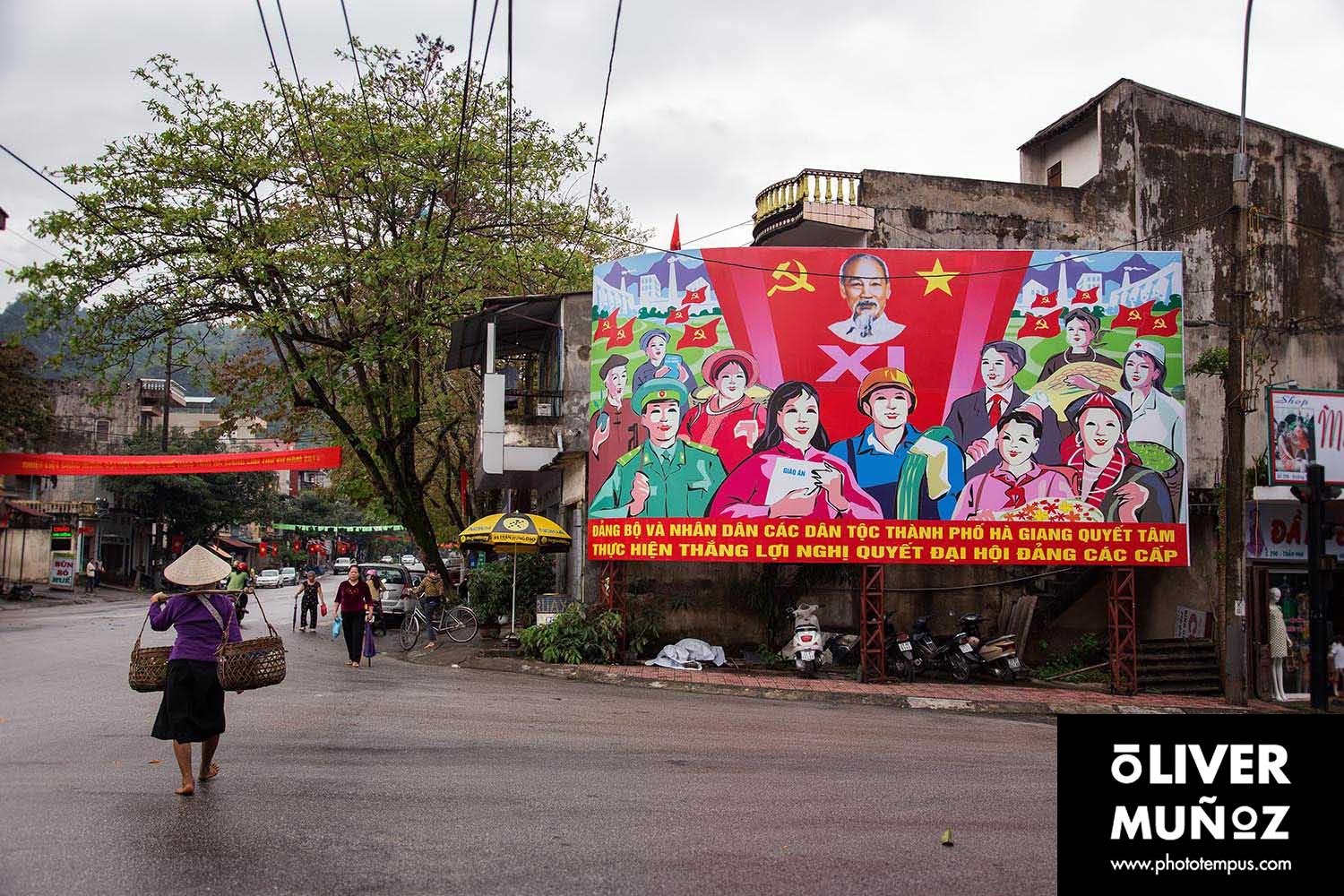 Everything is bought and sold, the competition is fierce and most families used the entrance of their House to mount a small family business, sometimes two, a florist can share business calmly with the motorcycle rental. How many times I've been looking at me local inputs looking for a business, without knowing exactly if the woman who is watching the TV at the entrance of your House can also arrange me shoes, was this business I was looking for?

Statues of Lenin have been erected; in fact there is a fervent Communist publicity throughout the country. The Communist flags are flying all over the country, There are military events to decorate to politicians or sympathizers, even attempts to involve children in the country's policies, with talks or small games.

Vietnamese society finds any way to make money, they try to take advantage of any idea and often with limited resources, some more honored than others. From the printing of stamps on the street selling smoothies or fast food, only takes a couple of in the midst of a hollow plastic stools that leave the bikes on sidewalks, that it sometimes become impassable, becoming obstacles games, provided that accompany us humor.

When a business operates immediately arise you competitors offering the same products or services, even put the same name in the business, assuring customers that it is the original settlement, This could translate into a lack of regulation in all trade-related, anything goes. If we look at it from another point of view we could reach the conclusion that this form of business, sometimes unfair to our understanding, the benefits are shared between all.

Is this the renewed version of communist policies?

To my understanding and comparing it with other countries officially Communist China, Marxist policies have evolved to adapt to the current reality.

You can see all the images to full screen in the section of Photographs.