This region of Viet Nam, border with China was I very pleasantly surprised. He hoped to meet with another piece in the puzzle of the tourist network of Viet Nam, but was not so. I found a different Viet Nam, with friendly and simple people, they charged me just enough and always gave me the correct change, without inflating prices.




As we approach to the more mountainous areas of pastures Green is losing giving rise to dark gray color, typical of the geology of the place.
 


I was impressed by the way they grow, they take advantage of any corner of the rugged mountainous terrain for planting, It doesn't matter that they are only a few square meters, are the philosophy of the sum and follows; a piece of land here, and another piece there, between mountains. While doing way I heard the greetings of the people, but looking at it couldn't find anyone. They climb this mountain area with the ability of the mountain goats.
 


I recommend doing all the way you can on motorcycle. Although the curves are countless experience is exciting and the region has yet to exploit.
 


In the village of Dong Van you can enjoy a beautiful and colorful market on Sundays, for the time being quite indigenous, Although forecast in my magic ball a decline of authenticity and an increase in shops of tourist jewellery in a few years, the pace of construction in the village is frantic, especially around the market. The housing bubble has come to Viet Nam.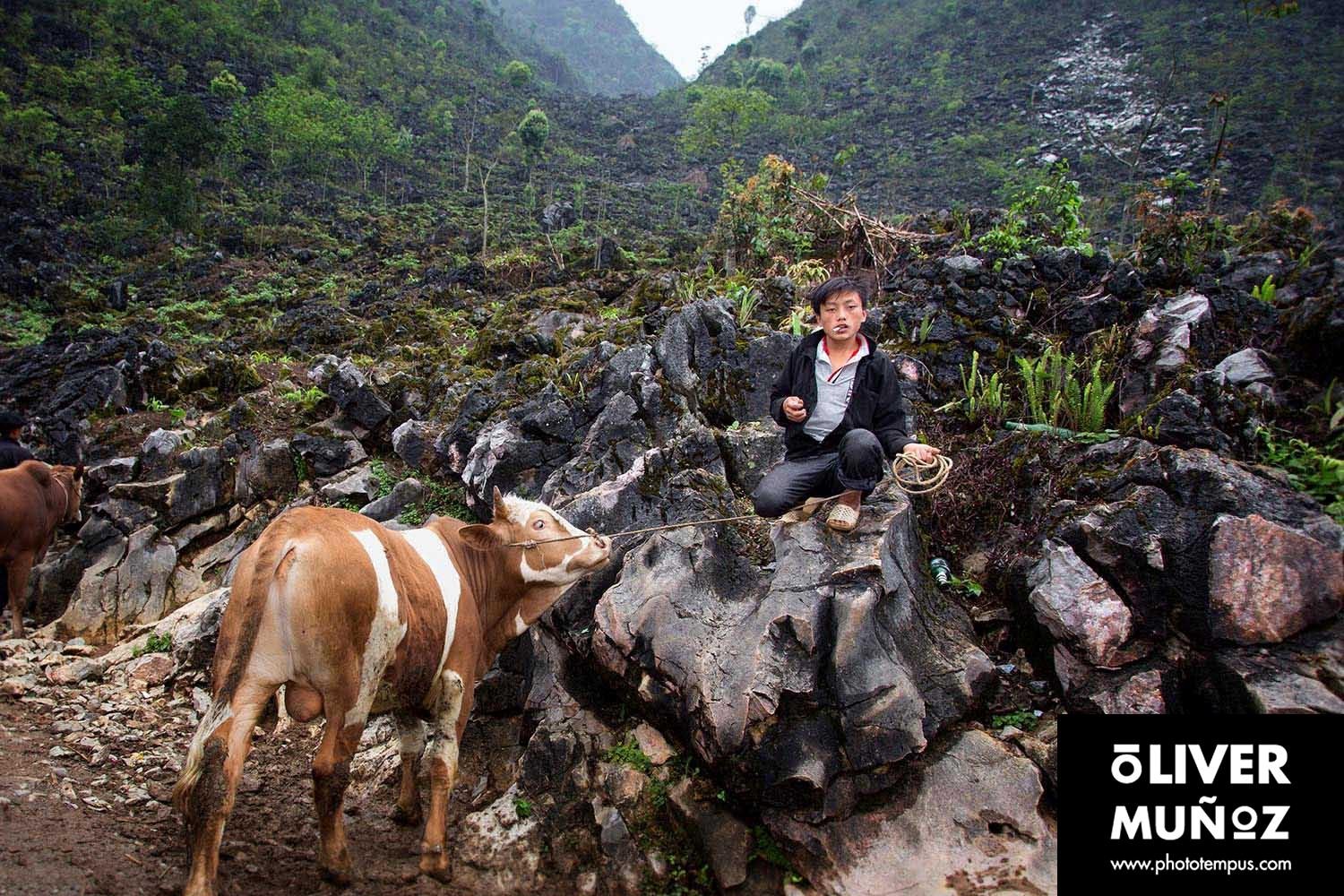 Although the most famous market in the region is that of Dong Van, I recommend other surrounding markets, they can come on motorcycle. Not all open on Sundays, Some are celebrated on Saturday or during the week, best to ask the villagers. They are more rural and less crowded than the Dong Van.
 


Giang has many beautiful landscapes and ethnic groups such as the H'Mong from different types, the flowery, White,… tourists do not crowd is (for the time being) , in the places of interest and access to the region is not complicated. This wonderful place to enjoy while it lasts !!
 


You can see all the images to full screen in the section of Photographs.